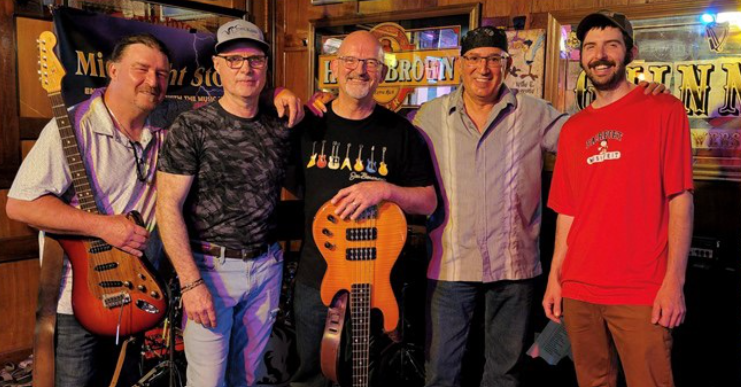 An Interview With Midnight Storm
Midnight Storm is returning to Seneca Lake Resorts. We caught up with Rich Driscoll, band manager and lead singer, to see what the band has been up to since we last saw them and how they feel about their return to The Vista at Seneca Lake Resorts.
"We remember all the people that energized us and rocked with us all night," Rich told us. "We've been touring the Finger Lakes all summer playing at many Summer Concert Series, Festivals, Campgrounds, and establishments. We've also been working on a variety of new music by artists such as CSNY, KWS, Stevie Wonder, Chris Stapleton and much more. We play a great mix of Classic Rock, Southern Rock, and Blues Rock music that will Energize your Soul."
"We are very excited and look forward to seeing all the people that love listening to our music. We've made all kinds of new friends playing at Seneca Resorts and are considered one of the local crowd favorites. It's the people that energize our souls to perform. This is an absolutely beautiful venue overlooking Seneca Lake with outstanding sunsets. The stage and venue is an amazing place for live entertainment. We love the vibe and energy of this place. It's our favorite place to play. I remember overlooking the Lake many times after our shows. You can feel the peacefulness and harmony."
"Our music is about playing a mixture of music that Energizes our hearts and souls. We are a high energy band that loves interacting with the crowd and having fun. Music to us is all about energizing each other and having an unforgettable experience."
Don't miss Midnight Storm perform from 6pm to 9pm on August 18th at our Live at The Vista concert series.