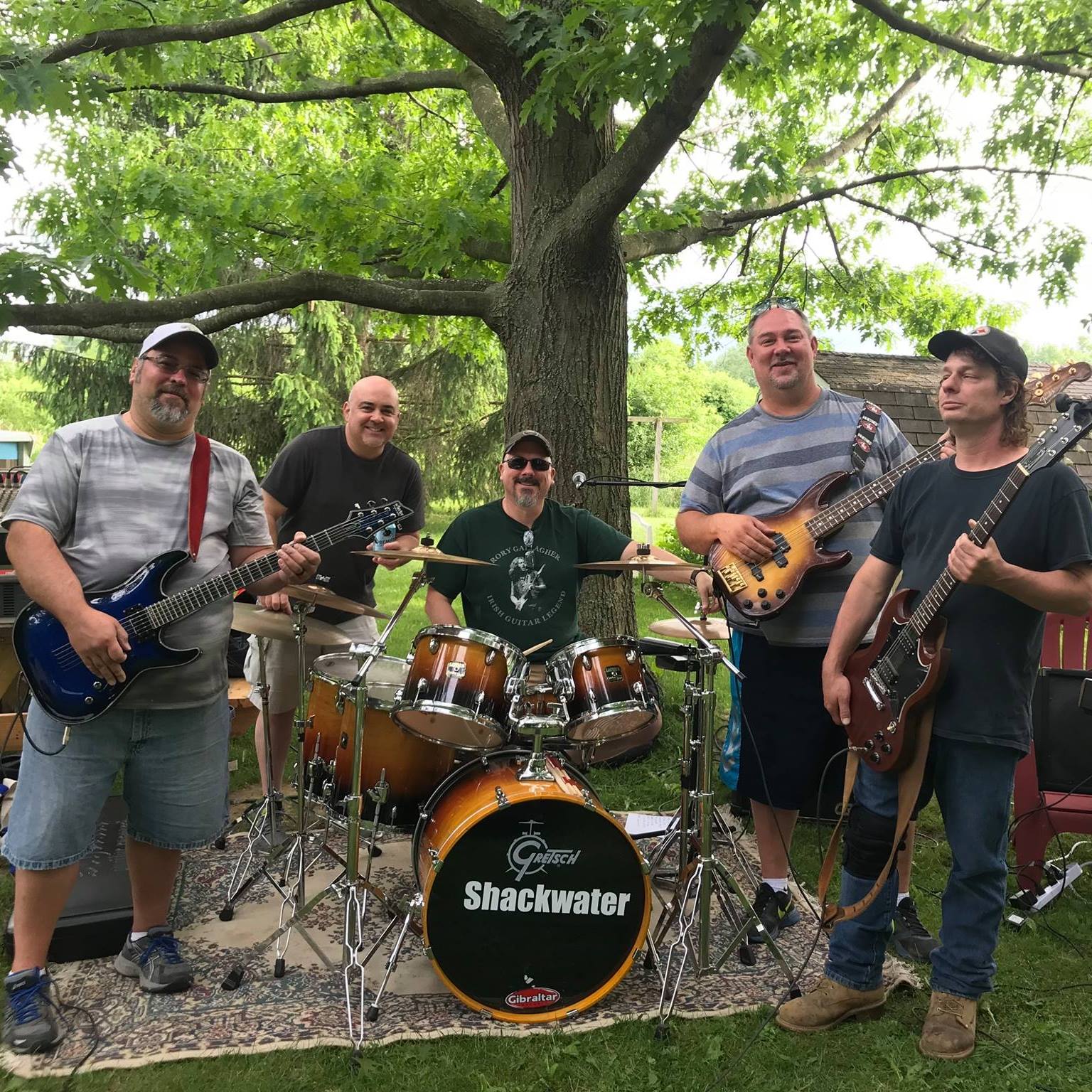 An Interview With Shackwater
Another fan favorite is returning to The Vista. We caught up with Shackwater's guitarist, Pete Carr, to talk about what the band has been up to lately and how they feel about their return to The Vista.
"We have been busy playing venues like Twisted Rail, On The Rocks Bar & Grill, The Newark American Legion, The Central on Main in Canandaigua, as well as numerous private events and parties."
The band is excited to be back at Seneca Lake Resorts, Pete told us. "We remember that the venue was beautiful being right on the lake. The staff were fantastic and the vendor who was serving food was very good. We love the scenic venue and that this is opportunity for us to play outside our usual geographic area and share some great music with a great crowd!"
Shackwater is a classic rock band from the Shortsville, Farmington, Canandaigua area. The current members of the band have been playing together for nearly 10 years, but the band has been around for 17 years.
"In addition, many of us have been in other bands together for more than 25 years," Pete told us. "While the band plays primarily classic rock music with a leaning towards the Blues, we have very diverse interests in music and bring that love of music to our performances. We love audience interaction and often have fellow musicians join us."
Don't miss their performance on August 11th at the beautiful Vista as part of Seneca Lake Resorts' Live at The Vista Concert series.