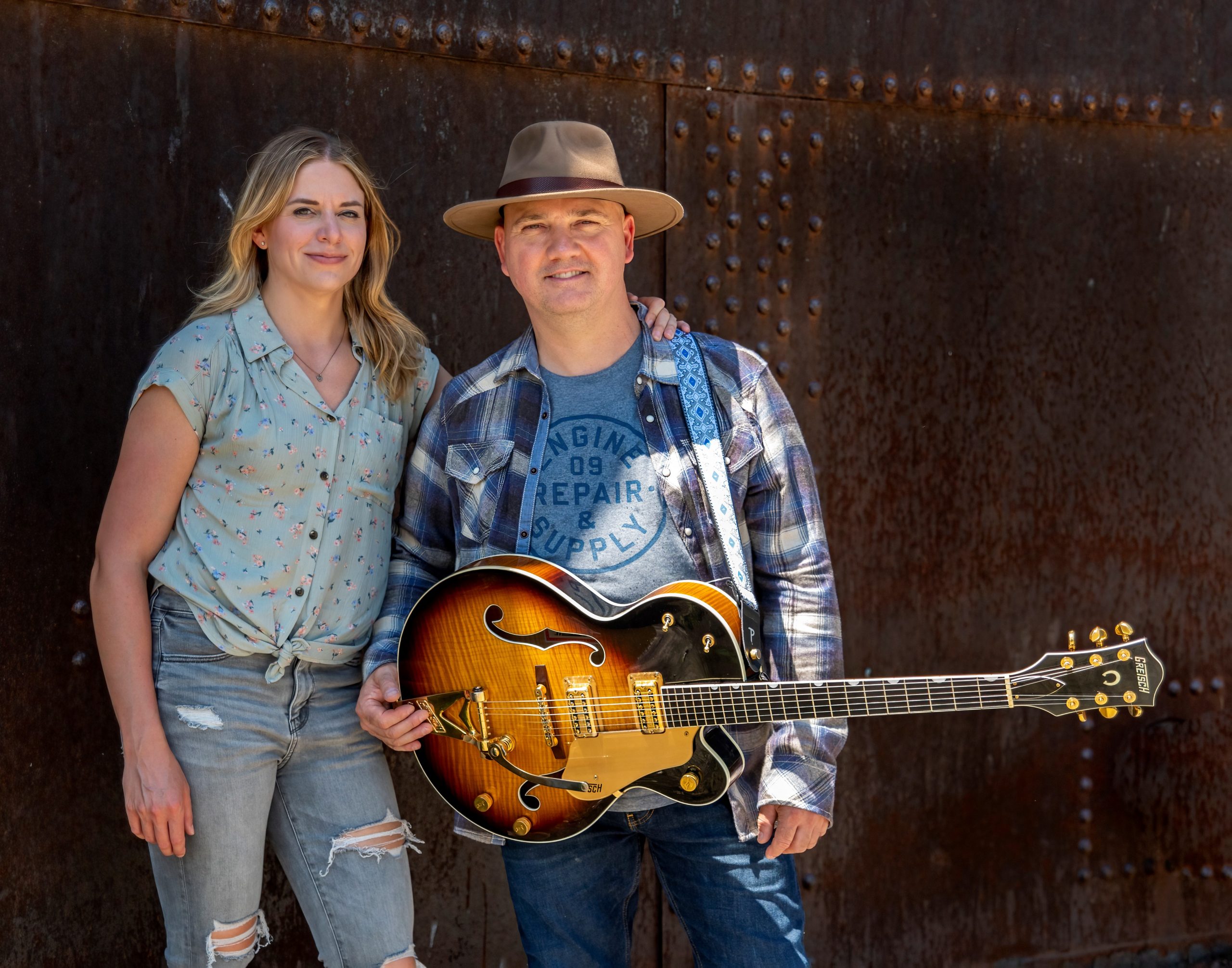 An Interview With The Johnny Bauer Duo
Johnny and Nikki are no strangers to Seneca Lake Resorts, having performed at our Vista many times both as a duo and as solo acts. "I remember it being a cool space with a great view with an inviting, fun crowd and friendly employees," Johnny said, reminiscing about last year's performances.
Excited to return to our venue for their upcoming performances, the duo told us they "look forward to kicking off summer in May with an interactive crowd that's ready to be entertained!"
"About fifteen months ago I left my day job to pursue music full time," Johnny told us when we asked what he's been up to since we last saw him. "In May I will just be getting back from four months of performing all through Florida either solo acoustic or as a duo. As a duo we also traveled to perform in North Carolina, Missouri, and Pennsylvania last year. We look forward to being home for the summer and already have another small tour planned for June. I have also been writing and recording new music and will have some new songs being released this year."
Johnny is an accomplished guitarist, singer, and harmonica player. With organic percussion looped from the guitar, "but this is not your typical acoustic performance," he told us. "Through intimacy and engagement with the crowd," he explained, "the audience walks away feeling like old friends.
Johnny incorporates all types of familiar favorites and infectious original songs into his shows, performing soulful americana in the styles of Country, Blues, and Rock. "A sound comparable to Merle Haggard meets Tom Petty, mixed with Vince Gill."
Johnny was born in Churchville, NY with music running through his veins, as both of his parents were naturally musical. His mom's family always loved country music which led her to have a passion for singing, and his dad was a big Chet Atkins fan and picked up the guitar while serving in the Army. From a young age he was involved in the family band, "Bauer Power," at first just making an appearance as Baby Elvis, but later singing with his mother and sister while his father and brothers played guitar and keyboard. It was in the downtime during festivals and jamborees when he began wanting to sing and write his own music.
Duo partner, Nicki Paris, plays bass guitar and sings backing vocals. The two have performed at breweries and distilleries throughout the U.S., including all over the west coast of Florida, as well as at private events. Together they have an electricity that draws the audience in.
Don't miss this duo on May 12th from 6pm to 9pm at our beautiful Vista, with Pig Vycious serving up delicious Barbeque.