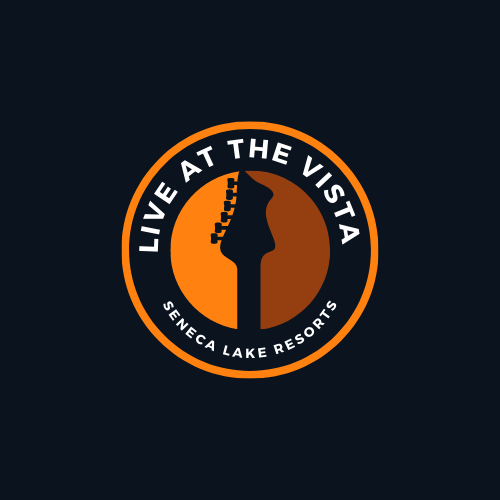 Live at The Vista Returns
Seneca Lake Resorts' Friday Night Concert Series, Live at The Vista, returns for its second season on May 5th with a performance by Jon Lamanna.
You really can't ask for a more beautiful backdrop for a summer concert series. The Vista sits atop a green hill with a gorgeous unobstructed view of Seneca Lake. You can watch the calm waters reflect the blue sky as it transitions into a stary night, and who can ask for a better sunset than one that fades beyond the hills of Seneca Lakes great vineyards, all visible from The Vista, and paired with great music to create the soundtrack to your summer memories.
We're so excited about our lineup which features some of the most popular performers in our region. Our 2023 musical lineup is full of familiar favorites as well as fresh faces, all ready to give a great performance at our Vista. We'll have full bands, duos, and solo performers across all genres, singing covers and originals.
Each Live at The Vista performance will feature local food vendors sharing their great offerings with our guests. Our diverse food truck lineup will be serving up BBQ, tacos, hot dogs, chicken and waffles, loaded fries, vegan options, donuts, ice cream, burgers, and more.
Don't miss out on these great performances. Visit our events page to find your favorite performer or drop in to discover a new performer. With great music, delicious food, and truly stunning views, Live at The Vista is your destination for a great Friday night. Live at The Vista will take place from 6pm to 9pm starting May 5th and ending October 6th.