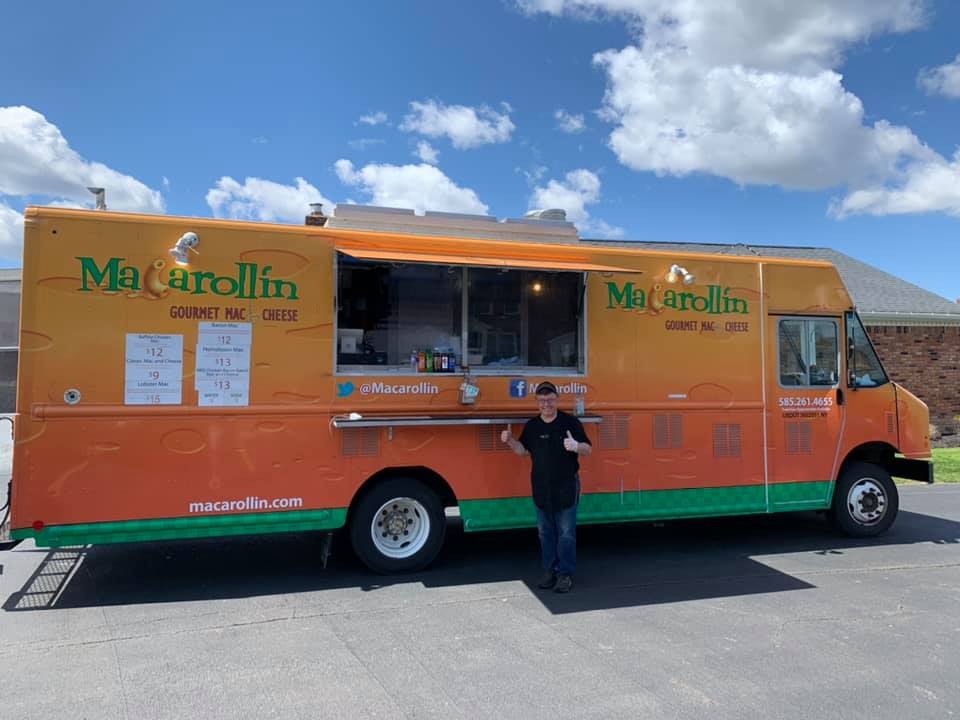 Meet Macarollin'
We're all looking forward to our fan favorite food truck, Macarollin', returning to The Vista on June 16th, July 3rd, and September 8th.
If you frequented Seneca Lake Resorts last year, then you're no stranger to Macarollin', seeing them bring in huge crowds during our big holiday weekends, and watching as their customers return from the order window with their delicious cheesy creations.
We're so excited to have them back for not one, not two, but three big dates during our 2023 season, including our huge July 3rd event which will feature Macarollin' among our more than eight food trucks participating in our food truck rodeo.
We recently caught up with Caley Vivolo, Social Media Manager at Macarollin', to talk about last season, this season, and their great business.
"The events were really well attended," Caley told us. "The people were fun to work with and serve our mac and cheese to. It's a beautiful campsite with over 150 sites that were fully booked. We are looking forward to serving the campers again and listening to good music while we do it!"
"On top of taking our three food trucks to different events, we also have been building out our commissary so that we can start selling our mac & cheese to restaurants," Caley told us. "We're proud to offer the most delectable, creamiest, gourmet mac & cheese you'll find in New York State with over 15 different recipes!"
Established in 2014 by Chuck & Cynthia Andrews, Macarollin' now has three food trucks that service diverse communities all over Upstate NY. "We've got you covered for weddings, grad parties, festivals, employee lunches, pop-ups with breweries & wineries, neighborhood events, and food truck rodeos."
You're not going to want to miss these three appearances: June 16th, July 3rd, and September 8th. We'll see you there!