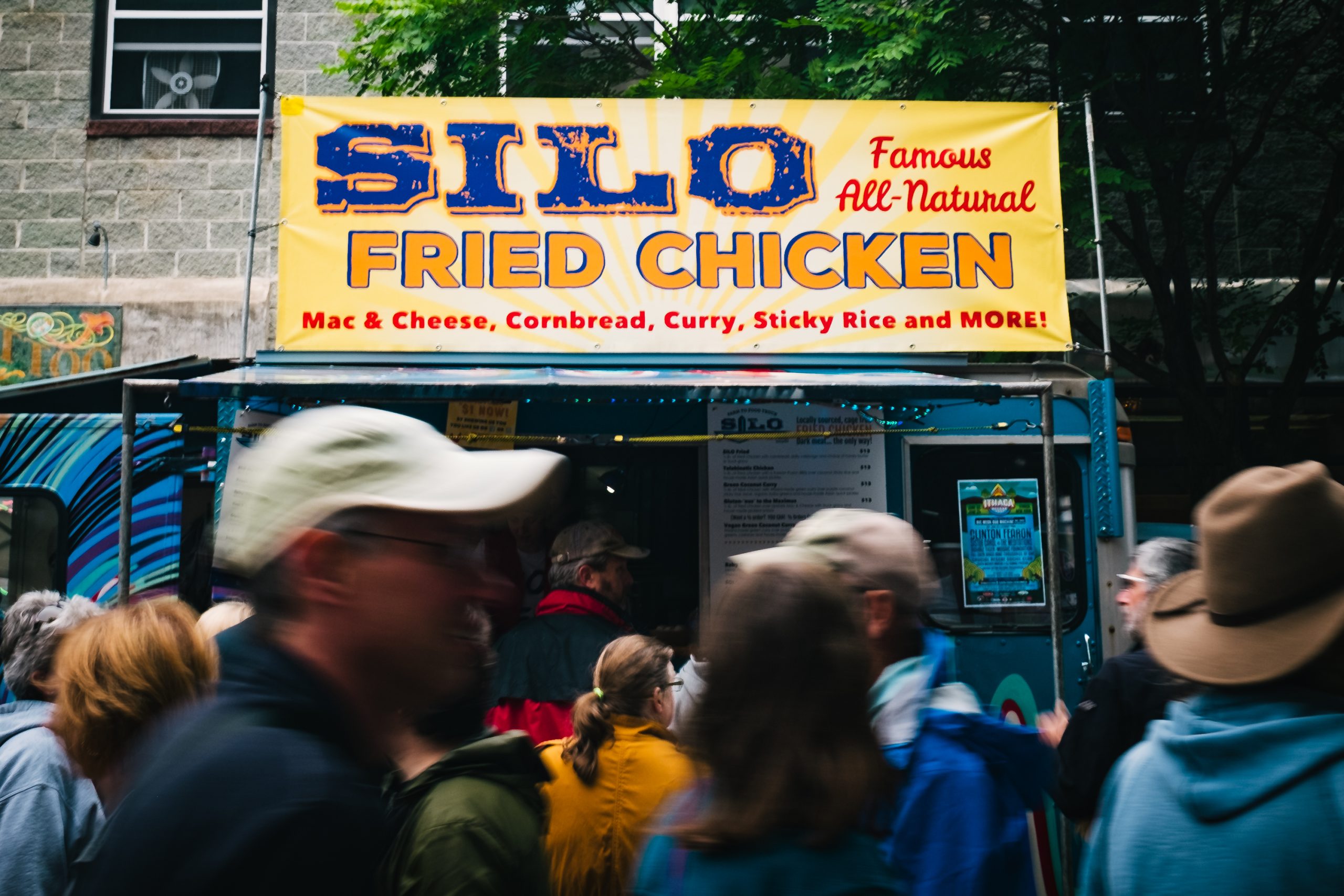 Meet Silo
Another Seneca Lake Resorts fan favorite will be returning in July. That's right, the incredible Silo food truck will be returning to The Vista on July 14th and August 4th. Silo has been with us since the beginning and the announcement of their return was pleasant news to our many return guests. Co-owners Katie Foley and Jesse Steve told us they're excited to be returning as well.
"Smiling faces, family and friends," is what they remember, the pair told us. "We're looking forward to reconnecting with the staff and guests are Seneca Lake Resorts and adding to the fun of a Friday Night. Also, the beautiful views of Seneca Lake."
Katie said that since we last saw Silo, they've been up to "a whole lot!" Explaining, "We have a full-time residency in Ithaca NY at Liquid State Brewery open Wednesday- Sunday that keeps us very busy along with the many events we do April to October."
Launched in 2015, Silo got its start at large festivals and events including the Finger Lakes GrassRoots Festival of Music & Dance, Ithaca Festival, PHISH Magnaball, Okeechobee Music Festival and the NY State Fair to name a few. Katie and Jesse's passion for community and celebration inspired their farm-to-festival model bringing the freshness of local ingredients and creative recipes to large audiences near and far.
Their most recent expansion includes a second truck and residency at Ithaca's Liquid State Brewing Company, launched in 2021. This location offers a fun, fast-casual service model to customers at the brewery as well as a robust pick-up and delivery service, allowing Silo to be enjoyed 10 months out of the year: March to December.
Silo has been the recipient of many local and regional food awards and has won competitions for their dishes. Owners, Katie & Jesse have been recognized for their entrepreneurship and community leadership.
Don't miss Silo and their amazing food when they visit us on July 14th and August 4th.